On Sunday 18th June, Werneth Swing Band visited the beautiful
village of Portmeirion
to play in their stunning surroundings.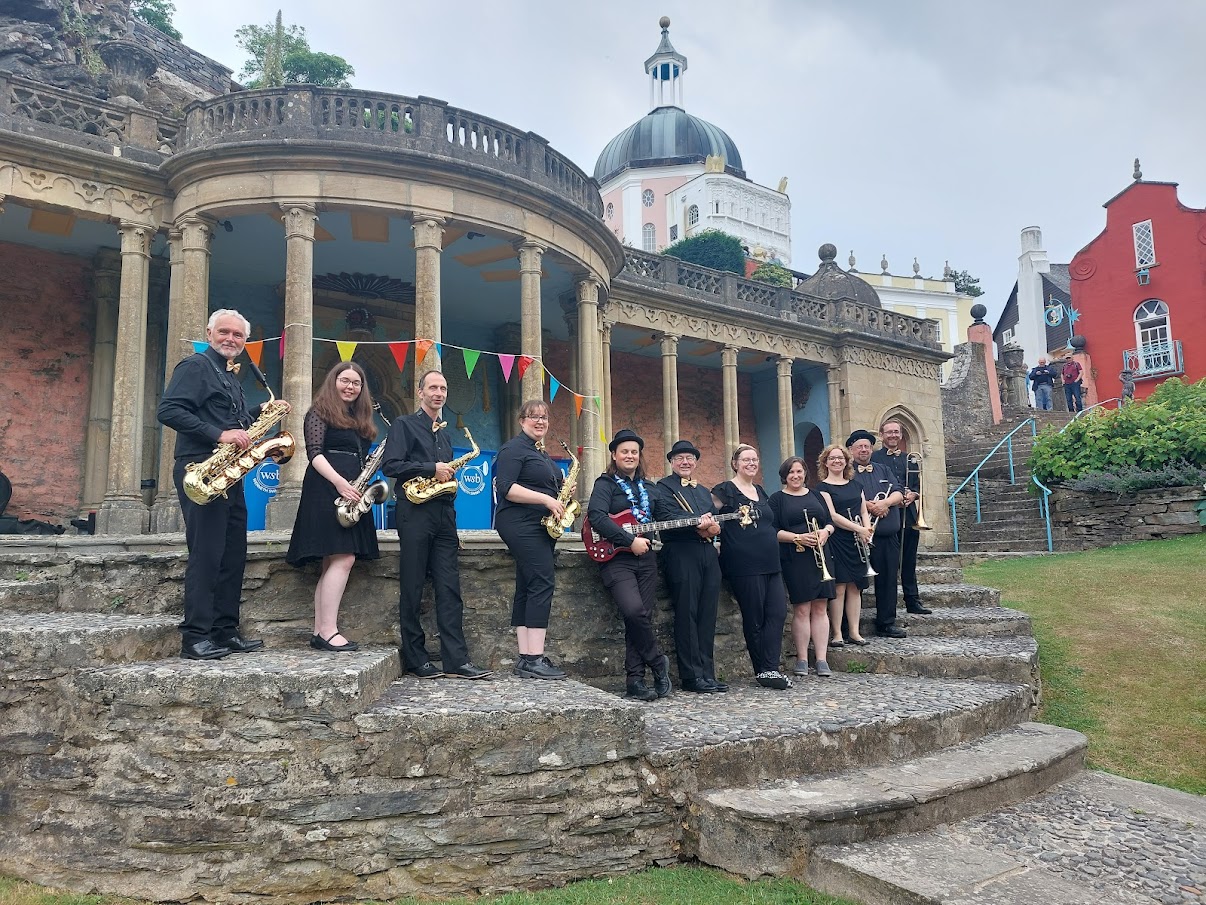 The event was organsied by Swing Band Lead Alto player Peter, who had originally planned for the band to perform in 2020 - one of many Swing Band gigs that were wiped from the diary by the pandemic.
Despite the long postponement, it was fantastic for the Band to play in such an interesting venue, with the accoustics of the valley the village is located in meaning the music was audible throughout the village, with visitors commenting on how beautiful it was to explore the unique architecture with our swing music playing in the background.