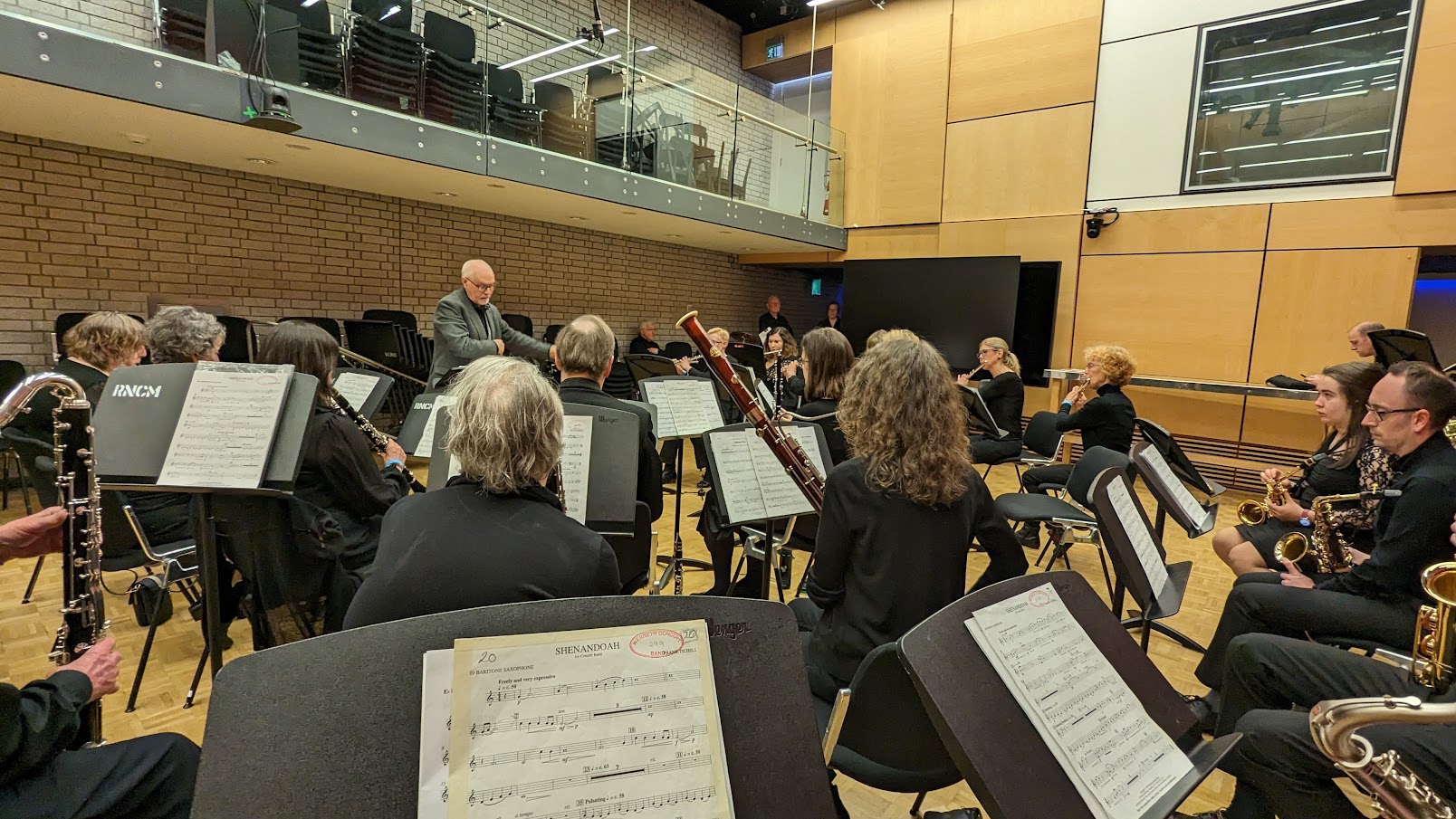 Following a Gold Award at the Regional National Concert Band Festival in November, WCB were invited to perform at the National Finals in April this year.
Unfortunately Jonathan was taken ill a few days before the Finals, so with less than 18 hours before the band were due to take the stage at the Royal Northern College of Music, euphonium player Roger Pearce stepped in to conduct the band!
Roger did an outstanding job with such short notice and the Band were awarded a Gold, with the adjudicators commenting "your quality of ensemble is a standout feature of your performance today".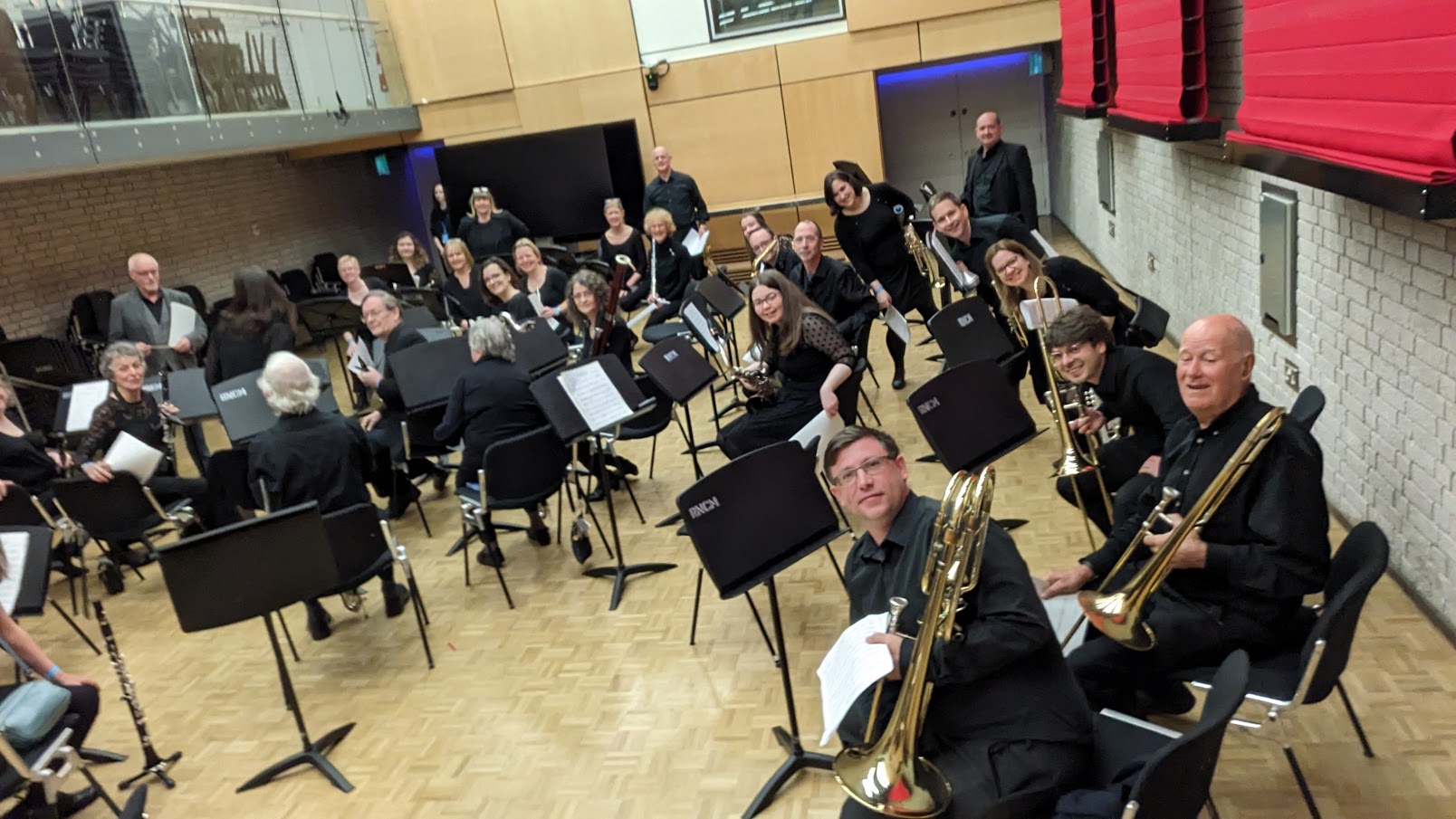 Roger, however, is no stranger to stepping in to conduct the band in National Finals—exactly 30 years ago he performed the same service, deputising for Allan who was 12,000 miles away in Australia when the Band were due to perform at the National Concert Band Festival Finals in April 1993.
The band enjoyed the same success in the 1993 finals under Roger's guidance as they did in 2023 adding a National Gold to their Regional award.